EXCLUSIVE: The influential House Committee of Education and the Workforce on Thursday launched an investigation into the role of a former Iranian official, Seyed Hossein Mousavian, at Princeton University. It is claimed that he is suspected of advancing the interests of Iran, a state sponsor of terrorism.
Twelve Republican committee members sent a letter to Princeton President Christopher L. Eisgruber with detailed questions about the influence of the Islamic Republic of Iran via Mousavian's activities on the campus of the New Jersey-based Ivy League institution.
Rep. Lisa McClain, R-Mich., who along with Rep. Jim Banks, R-Ind., spearheaded the letter to Princeton, told Fox News Digital "Higher education has bowed down to the radical left and enemies of America for far too long, and the mere fact that a former member of the Iranian regime is given a platform at Princeton is proof."
"Let's be clear. The Islamic Republic of Iran is not our friend. They are a major adversary, a state sponsor of terrorism, and a destabilizing force in the Middle East that sympathizes with Hamas. We cannot let a radical Iranian manipulate young American minds, and it's well past time we do something about it," McClain charged.
OUTRAGE AS IRAN PRESIDENT PREPARES TO ADDRESS UN: 'WANTS TO KILL AMERICAN CITIZENS'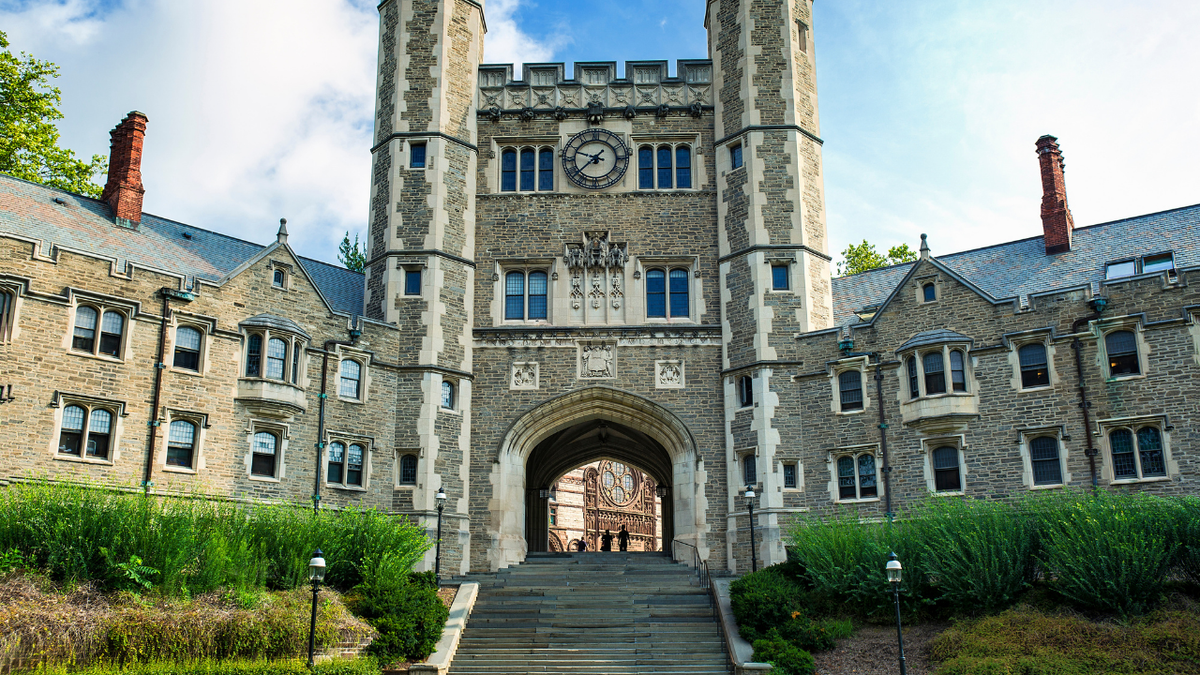 Mousavian's conduct raised alarm bells from the NGO United Against a Nuclear Iran after he attended the funeral of the U.S. and E.U.-designated Iranian regime terrorist Qassem Soleimani in Tehran in 2020 and appeared in a tribute to Soleimani in a 2022 Iran TV program. Mousavian said on Iranian TV that an American told him, "The wife of Brian Hook could not sleep for a few nights now" because she feared her husband, Hook, the former U.S. Iran envoy at the time of the assassination of Soleimani, would face retaliation from Tehran."
"The 10-second clip from my two-hour interview with Iranian TV was taken out of context," Mousavian told Fox News Digital. "Iranian TV never broadcast the interview with me. It just broadcasted the 7-10 seconds about Brian Hook's family. I have always opposed assassinations and threats of assassination against both Iranian and U.S. nationals".
The U.S. military assassinated Soleimani, the commander of the Quds Force of the Iranian Revolutionary Guards Corp, in January 2020 in Iraq for his alleged role in overseeing the murders of more than 600 American military personnel in the Middle East.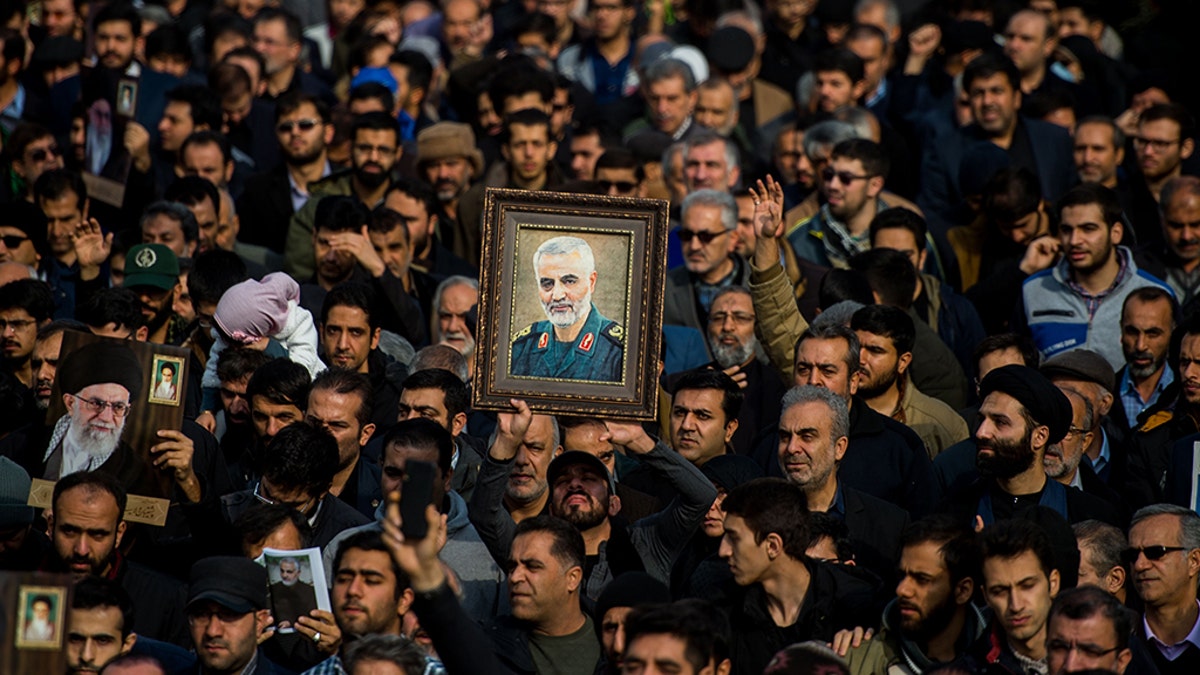 "When President Trump had General Soleimani assassinated, I was in Iran to visit my mother who was hospitalized," Mousavian told Fox News Digital. "As a researcher, I attended the funeral of General Soleimani to see the reaction to this assassination. Seven million attended Soleimani's funeral in Tehran and 20 million in other cities in total. This was clear evidence of General Soleimani's popularity."
When Fox News Digital asked Mousavian if he agrees with the U.S. government's classification of the IRGC, including its Qods force, as a foreign terrorist organization, Mousavian said, "The U.S. CENTCOM [United States Central Command] and the Iranian Qods Army have designated each other as terrorist organization. I think rather than these endless accusations, they need to sit and talk and resolve their differences through peaceful means."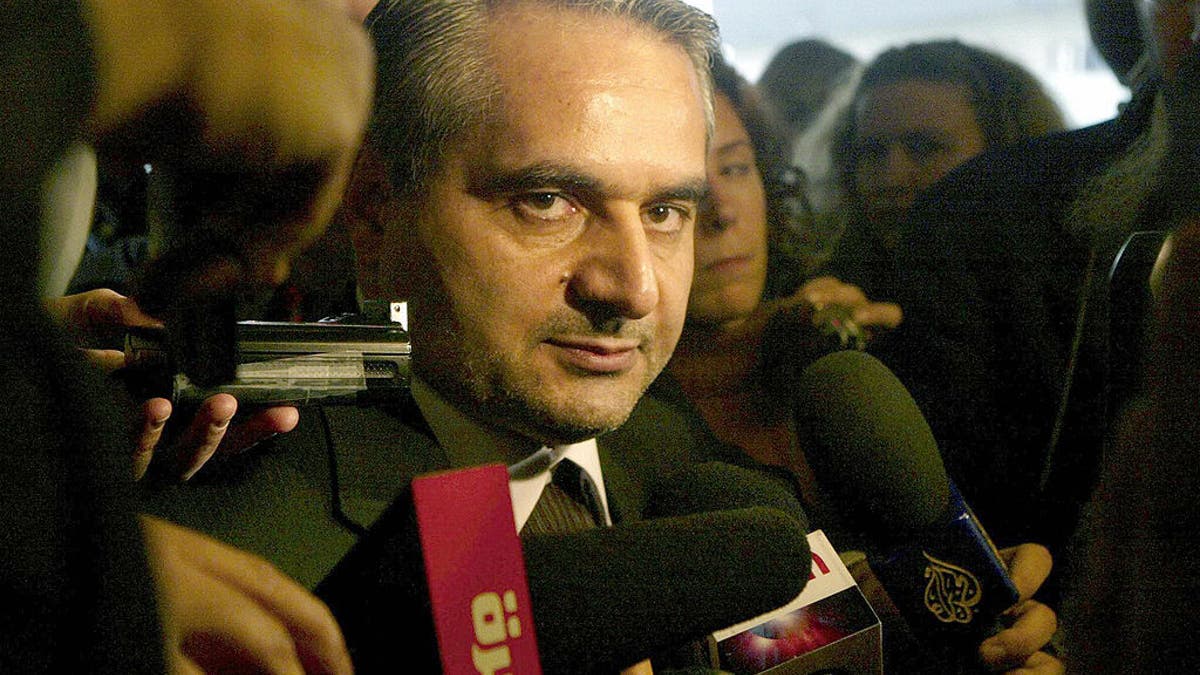 Fox News Digital recently reported on the role of the IRGC and Soleimani in the initial planning to help the terrorist movement Hamas massacre about 1,200 people, including Americans, Oct. 7 in southern Israel. 
"Individuals who are aligned with malignant regimes continue to permeate America's postsecondary education system," Rep. Virginia Foxx, R-N.C., who chairs the Education and the Workforce Committee, said.
"Seyed Hossein Mousavian's refuge at Princeton for 15 years is a textbook example. These individuals pose a grave threat to America's national security posture, and they are left to fester without any intervening action or diligent oversight efforts. It's time for some much-needed sunlight to expose the blatant corruption and influence peddling that has become far too commonplace." 
Mousavian specializes in Middle East security and nuclear policy.
OBERLIN COLLEGE'S 'PROFESSOR OF PEACE' ENDORSED FATWA TO MURDER SALMAN RUSHDIE
To the surprise of some in Congress, STRATCOM hosted Mousavian as a speaker in August 2023.  
According to the congressional letter, Mousavian's appearance at the STRATCOM symposium  "concerned members of the Armed Services Committees of both the House and the Senate. Additionally, aspects of this issue trouble us as members of the House Committee on Education and the Workforce."
When asked if STRATCOM responded to concerns about Mousavian, Joshua Kelsey, chief of media operations for United States Strategic Command, told Fox News Digital, "I can confirm Gen. Cotton responded to the Congressional letter on September 27, which is official correspondence since it went directly to Congress … We have nothing additional to add to the response."
Mousavian told Fox News Digital, "My talk at the U.S. Strategic Command was all about peace in the Middle East and why the U.S. should avoid wars and focus on peace and cooperation." 
During Mousavian's tenure as Iran's ambassador to Germany, he was in charge of the embassy that a German court found "served as the 'headquarters' for the planning of the 1992 assassination of four Iranian dissidents at the Greek restaurant Mykonos in Berlin."
"This accusation is a big lie," the former ambassador said. "The 398-page verdict is published, and everyone can have access to it. The Berlin court verdict does not contain any direct or indirect allegations against me. German authorities never forced me to leave the country. … I have been a frequent visitor to Germany."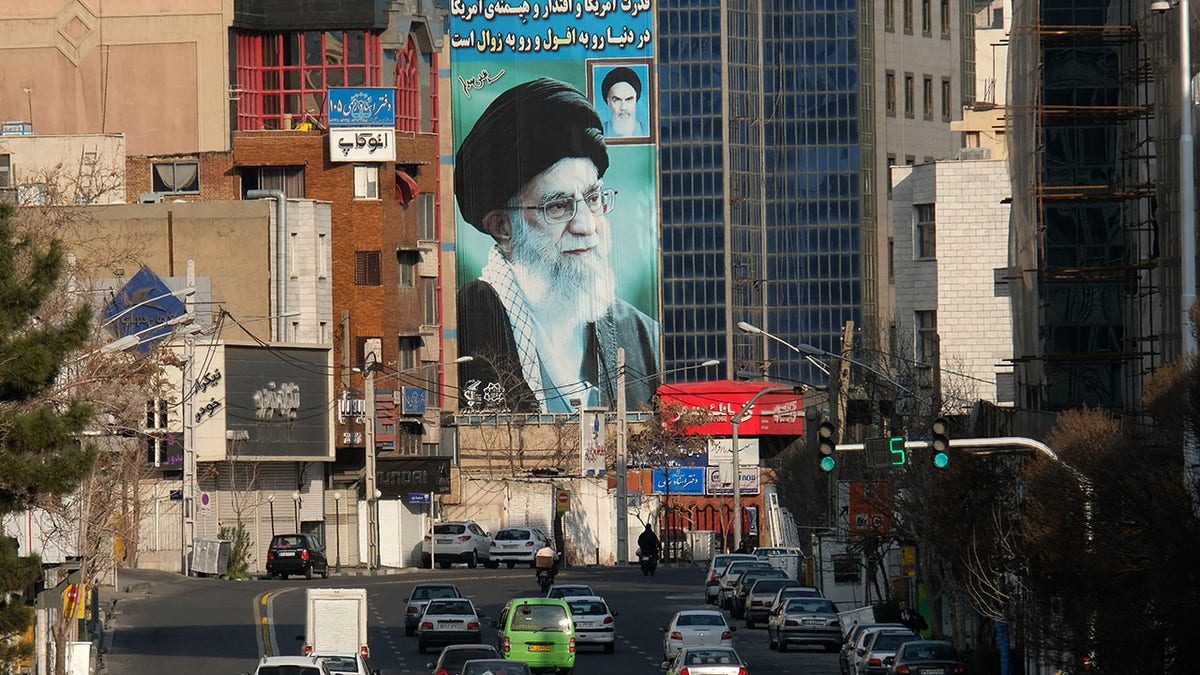 DOZENS DEAD, OVER 1,200 ARRESTED IN IRAN AS REGIME WARNS OF 'DECISIVE' CRACKDOWN
According to media reports, after a Berlin court ruled in 1997 that Iran's regime ordered the assassination of the four Iranian dissidents, three of whom were Kurds, the German government requested that Mousavian be removed from his post.
"My work is just an academic work, and I have nothing to do with the U.S. or the Iranian or any other government," Mousavian told  Fox News Digital. "I was arrested in 2007 and ultimately deprived from diplomatic work. So, I retired from the Iranian foreign ministry 13 years ago and, since then, I have not been engaged with any government, including the government of Iran."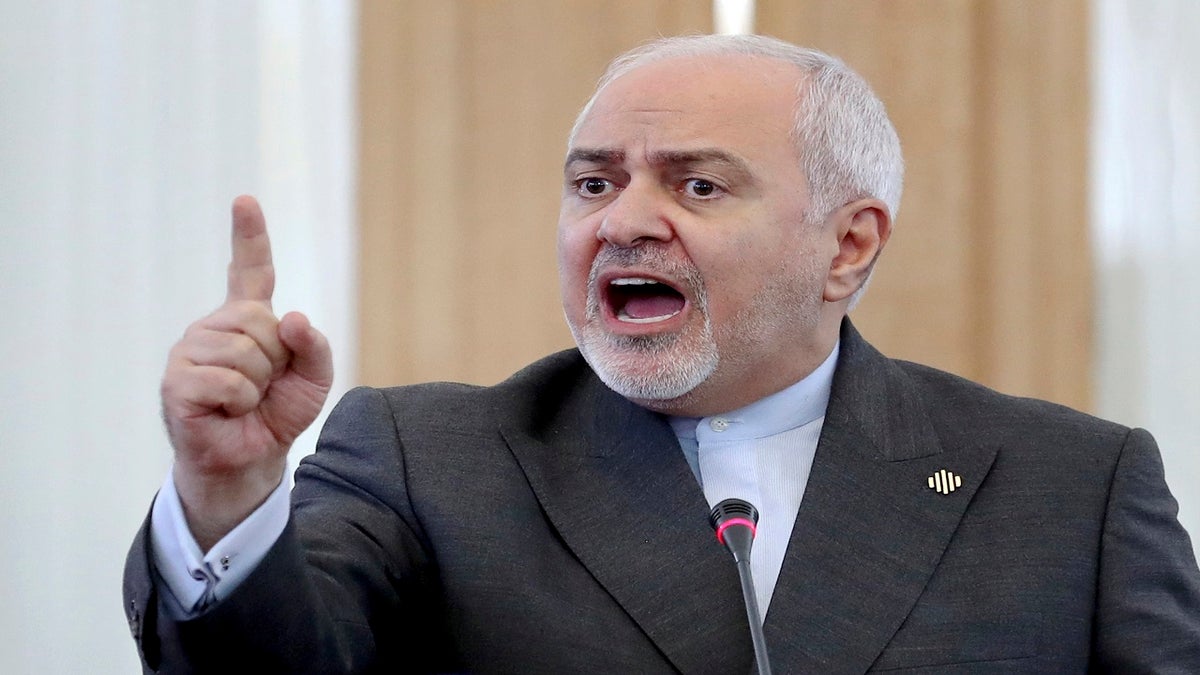 Even though he was arrested by the regime, the congressional letter cast doubt on Mousavian's alleged separation from it. 
"Despite his supposed disaffiliation with the Iranian government, Mousavian's ability to travel freely to the United States and act as an unofficial government representative while discussing U.S.-Iranian ties has left his relationship with the Iranian government unclear," the Republicans lawmakers' letter said.
"Other Iranian regime officials confirm that, while Mousavian left Iran, he did not cease to serve the regime. In a 2016 interview, then-Iranian Foreign Minister Mohammad Javad Zarif said that he did not believe 'the accusations of espionage against him [Mousavian],' that Mousavian 'continued to, and continues to, work hard,' for Iran, and that he 'believes in, and is completely tied to, the system of the Islamic Republic and [sic] Iran."'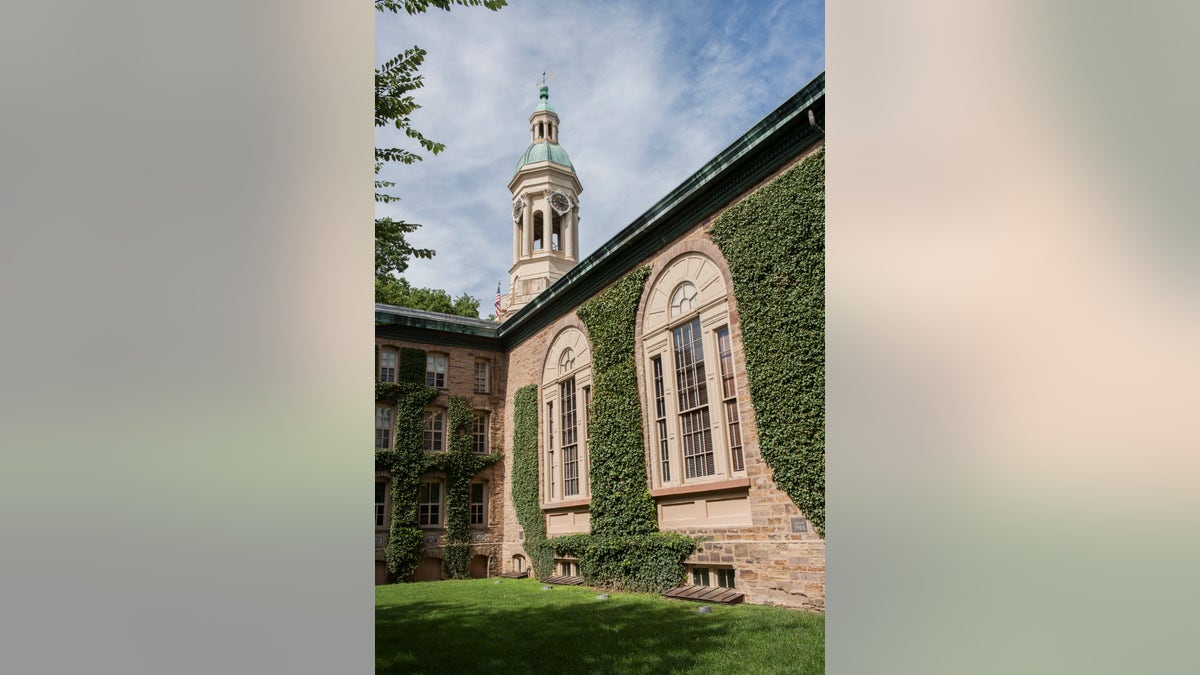 "Campus antisemitism has reached crisis proportions," Rep. Banks told Fox News Digital. "Iran is a leading state booster of antisemitism as well as the leading state sponsor of terror, and House Republicans have a duty to investigate malign Iranian influence at U.S. universities." 
Banks continued, "Mr. Mousavian is a longtime Iranian propagandist who only knows how to teach anti-Israel, antisemitic lies. Princeton should immediately cut ties with Mr. Mousavian and the other Iran apologist on their payroll, Rob Malley, Joe Biden's disgraced former envoy who is currently under federal investigation for mishandling classified information." 
Mousavian countered that Banks has said "Mousavian helped Iran to make nuclear bomb! He still doesn't know that Iran doesn't have nuclear bomb. His other statements are like that."
CLICK HERE TO GET THE FOX NEWS APP
While a July unclassified U.S. Office of the Director of National Intelligence report said "Iran is not currently undertaking the key nuclear weapons-development activities that would be necessary to produce a testable nuclear device," a batch of public European intelligence reports from 2023 say Iran's regime has an active atomic weapons program. 
Princeton University did not respond to numerous Fox News Digital email and telephone press queries.