Comedian David Letterman returned to the "Late Show" Monday night for the first time since retiring from hosting the show in 2015.
He was warmly welcomed back to the show he had hosted for 22 years, as fans chanted his name and gave him a standing ovation. Host Stephen Colbert and Letterman had a warm conversation, where Letterman praised his successor's job, and the two even playfully swapped chairs at the end of the interview.
The New York Times reported Letterman had made several other late-night show appearances in the years since his departure, which only made it more conspicuous that he avoided his old CBS home for so long.
While the two comedians didn't address the topic Monday night, the mystery of his absence may have been a result of behind-the-scenes tensions surrounding the hosting handover years ago, the report said.
JON LOVITZ TEARS INTO COLBERT, KIMMEL FOR PUSHING 'POLITICAL AGENDA' IN LATE NIGHT: THEY 'HAMMER IT TO DEATH'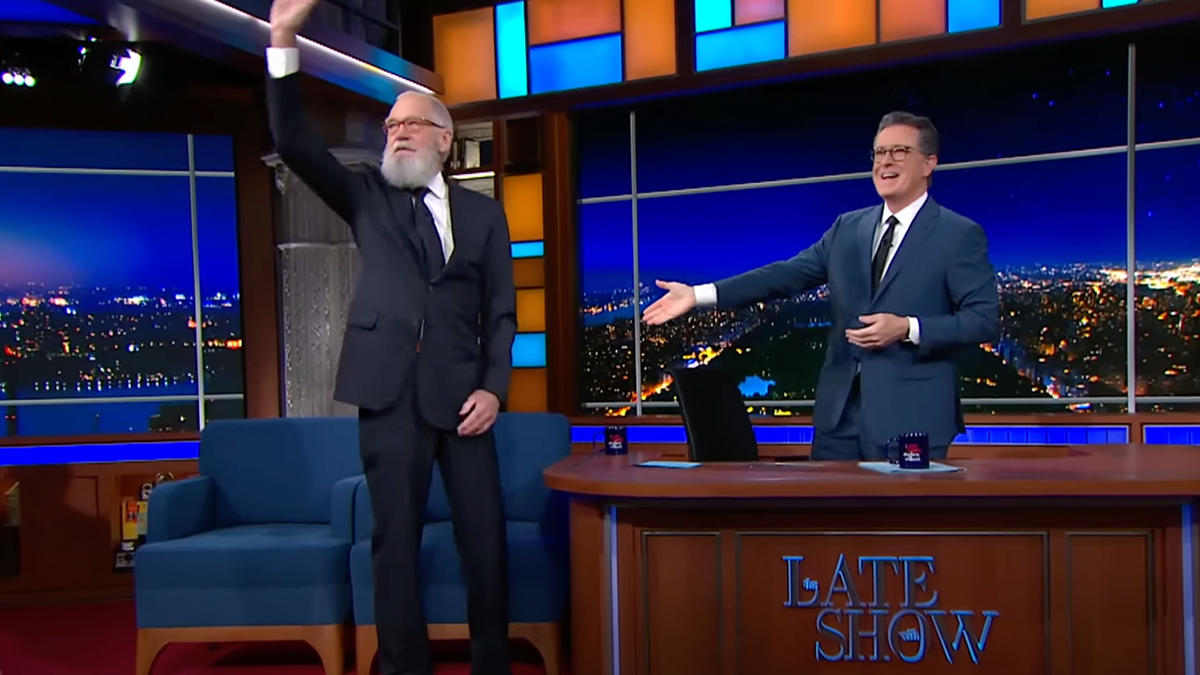 According to the Times, Colbert appeared to have "cleared the air" with his predecessor about this conflict during a recent episode of a podcast he began during the writers strike.
On that episode, Colbert told Letterman that CBS executives approached him to see if he was interested in hosting the "Late Show" in 2013. The network reportedly assured Colbert that Letterman had given his "blessing" to seek out a replacement.
However, Letterman revealed that while he had spoken in general terms with network executives about how much longer he would stay at the network, he had never given them explicit directions to find a replacement host.
"I'm certain that that part didn't happen," he said.
LATE-NIGHT COMEDY FLOUNDERS IN RATINGS AS COLBERT, KIMMEL, OTHERS OPENLY ROOT FOR DEMOCRATS, SHRED REPUBLICANS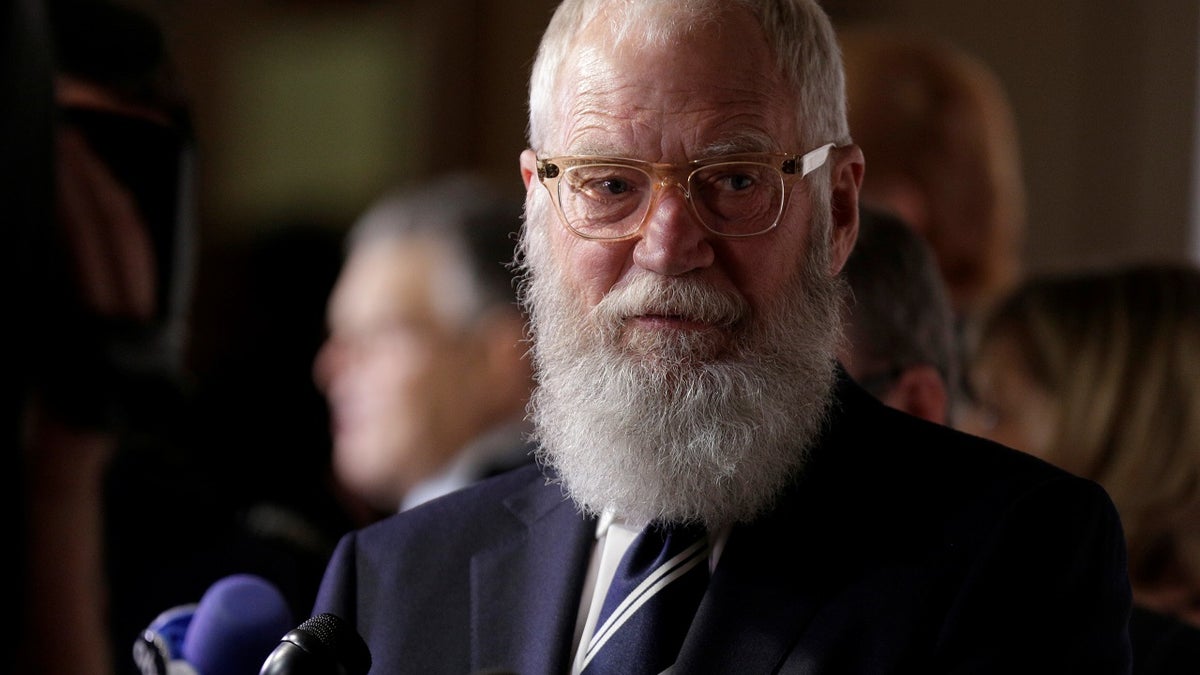 During a 2015 interview with the Times, Letterman claimed he wasn't consulted about who would be his replacement and seemed surprised about how quickly Colbert was chosen. Colbert himself said on their podcast talk earlier this year that it didn't seem Letterman was in the loop about the network's outreach to Colbert.
"Just as a courtesy, maybe somebody would say: 'You know, we're kicking around some names. Do you have any thoughts here.' But it doesn't bother me now. At the time, I had made the decision [to leave] and I thought, O.K., this is what comes when you make this decision," Letterman said in 2015.
However, while on Ellen DeGeneres' talk show in 2019, Letterman said he made a "mistake" in hosting the television show for "too long."
CLICK HERE TO GET THE FOX NEWS APP
"It turns out nobody had the guts to fire me," he joked at the time. Letterman has since hosted a Netflix interview show, "My Next Guest Needs No Introduction," where he chats with high-profile guests.
CBS didn't respond to a request for comment.